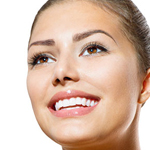 Tooth Whitening
Tooth whitening (or bleaching) is a simple, non-invasive dental treatment used to change the color of natural tooth enamel and is an ideal way to enhance the beauty of your smile.
Because having whiter teeth has now become the number one aesthetic concern of most patients, there are a number of ways to whiten teeth. The most popular method is using a home tooth whitening system that will whiten teeth dramatically. Since tooth whitening only works on natural tooth enamel, it is important to evaluate replacement of any old fillings, crowns, etc. Replacement of any restorations will be done after bleaching so they will match the newly bleached teeth.
Tooth whitening is not permanent. A touch-up maybe needed every several years, and more often if you smoke, drink coffee, tea, or wine.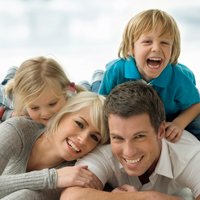 Family Care
At Encino Smile Care, we earn our patients' trust and loyalty by providing quality treatment from the very beginning. We are equipped to treat infants as young as one year old, and are proud to follow through with their care through adulthood.
This includes providing preventive care and referral for orthodontic treatments, and educating patients on the significance of oral health, and positive hygiene habits. We are proud to count families amongst our patients and would be happy to help if you are seeking a general dentistry practice in Encino.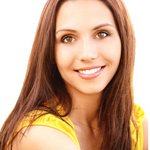 Preventive Care
Although at Encino Smile Care we are able to provide treatment for a number of oral health problems, our ultimate goal is to help patients maintain optimal oral health throughout their lifetime.
Using the latest technologies, such as digital X-ray systems and intraoral cameras, we provide superlative care to all patients in an effort to avoid complications. This includes comprehensive, routine dental exams, fluoride treatments, and the placement of sealants to seal out decay.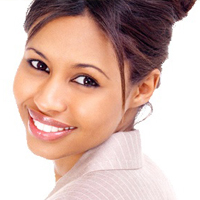 Sedation Dentistry
We want all of our patients to know that dental appointments don't have to be intimidating or uncomfortable, and we do everything in our power to help patients feel at ease.
We strive to make each office visit a positive experience by working with patients to understand their comfort levels. Although we give anxious patients options for sedation, such as nitrous oxide and oral sedation, it is our hope that through quality, compassionate care, we can eliminate all of the patients' dental anxiety.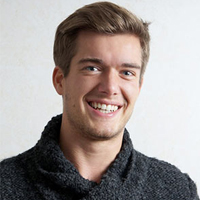 Periodontal Care
The gums are the foundation for a healthy mouth, so caring for them properly is of the utmost importance. At Encino Smile Care, we provide thorough cleanings and preventive care to prevent the onset of gum disease and identify it in its early stages if it does occur.
For patients who exhibit signs of gum disease, we offer several treatment options, including scaling and root planing, and antibiotic treatment such as Arestin™, which can be administered locally to eliminate bacteria in the mouth.